P.A.Y. - supervised after-school environment for youth
Created: Tuesday, 05 May 2015
If you missed the TEDx Windhoek, here's your chance to hear MJ speak.
Created: Friday, 25 July 2014

Our friends from the

Japan International Cooperation Agency

Yuichiro Takayama, Hirohito Terauchi, Takuya Kanazawa and Shuhei Fujiwara spent a wonderful afternoon at PAY, teaching Namibian learners the art of paper folding (origami), how to write their names in Japanese using the Shido technique (Shido means "guidance" or "instruction") and the martial art for self-defence (karate).
Read more: JICA meets PAY: bringing Japanese culture to Namibian youth
Created: Monday, 03 June 2013
P.A.Y bids a very warm welcome to Maxie RICHMAN and Khaleeq KHAN from the University of Toronto, Dpt. of Phys Ed, Health and Kinesiology, Canada and William PARKINSON, from the University of Liverpool John Moores Dpt. of Sports and Phys Ed, UK as well as Aklile Mekuria from Ethiopia.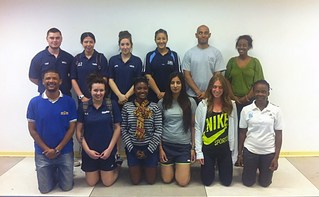 Read more: New Volunteers are off to a hot start at P.A.Y. in Katutura
Created: Sunday, 26 May 2013
Dr Abraham Iyambo, Education Minister in the Government of Namibia, died on February 2nd, 2013, aged 52. 
"Whatever you do unto the least of my brothers- you do unto me" 
It is no surprise that the death of Dr Iyambo has shocked the nation. It is undeniable that his absence will be felt by the masses, which is indicative of the great leadership qualities he exhibited. His ability to practice a participatory leadership style, allowing the common man and woman to have their say in the process of improving education in Namibia reflects his values as man and a leader of the Land of the Brave.
Created: Thursday, 16 May 2013
Physically Active Youth took part at the National Youth Week that was held from 24-28 April 2013 in Eenhana, the capital town of the Ohangwena Region, northern Namibia, on the border with Angola. Below is a report on our exciting activites written by P.A.Y. learners and cyclists.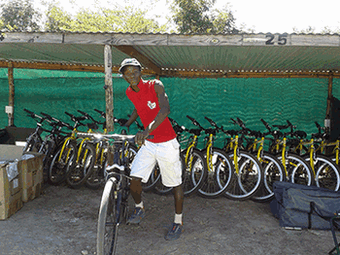 Created: Thursday, 14 February 2013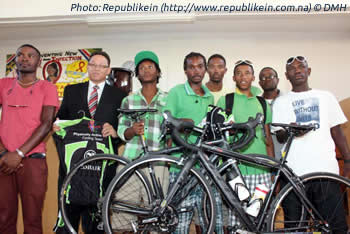 A GROUP of young cyclists from Physically Active Youth (PAY) programme have expressed appreciation to Nedbank for sponsoring them with bicycles and gear.
Created: Wednesday, 06 February 2013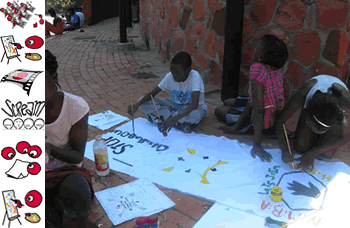 The findings of two studies on child labour in Namibia have prompted the ILO Namibia office and the Ministry of Labour and Social Welfare to embark on a nationwide programme to raise awareness and generate public debate on this issue.
Created: Monday, 04 February 2013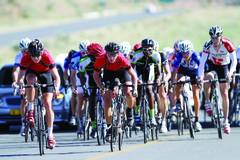 JUNIOR cyclist Martin Freyer of the Kia Motors team won the third leg of the Windhoek Pedal Power cycling series, the Matchless Road Race, on Sunday when he finished the 106,6km event in a time of 2:47:13. Freyer was a comfortable winner, with Heinrich Köhne coming second in 2:47:22, while another junior cyclist, Pascal Marrgraff of the NMC team came third in 2:47:31. Freyer broke away from the leading pack going up the Daan Viljoen hills, and although Heinrich Köhne tried to close the gap, Freyer held on for the victory.
Created: Monday, 28 January 2013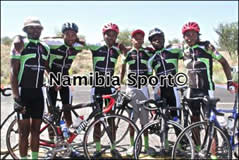 At the second race of Windhoek Pedal Power series - Dordabis Road Race on January 27, Fiffy Kashululu (PAY Cycling Team) once again won the Men's U23 category, coming fourth overall in 2:44:14.
Page 1 of 2