Basketball
Thursday, 11 April 2013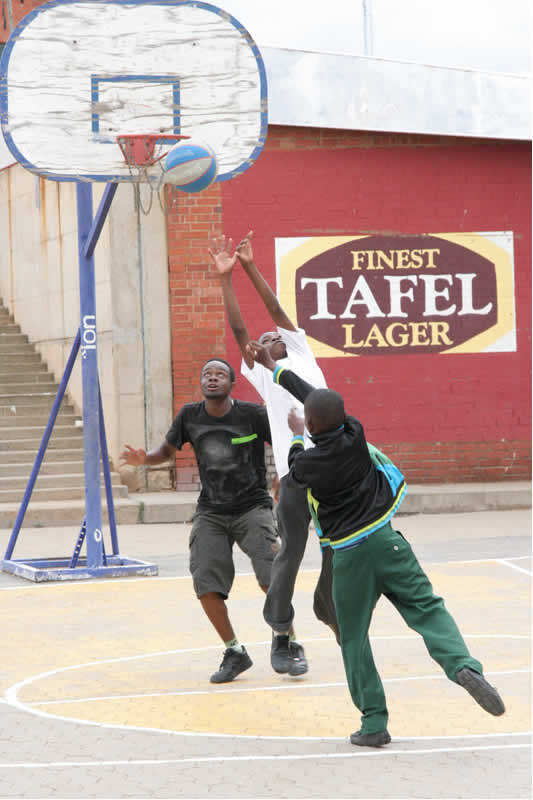 BACKGROUND INFORMATION
PAY participants have been participating in basketball during sport SINCE 2005 at the centre. Many members have improved over the years in skills like shooting, passing, ball handling and fitness through constant practice at basketball. 
Volunteers have been facilitating mini-games like horse, 21, countdown and other various games as well as refereed many great exhibition games between teams within the centre for a long period of time. Basketball is a popular sport at the PAY centre among both the boys and girls including a wide range of ages.
GOALS OF THE PROGRAM
Give children easy access to basketball

Improve participants skill level

Communicate values like commitment, dedication, diligence & purposefulness

Encourage creativity

Give children the feeling of success and self confidence

Help children in developing a responsible and social personality

Recruit new basketball players
FUTURE OF THE TEAM
To help promote gender equality, the centre would like to start an all girls basketball team because this is the sport the majority of the girls have a passion for and excel in. In the future we would like to see all participants improve their skill level on a better court with better equipment. P.A.Y. would also like to see both girls and boys compete and win in more tournament and league games.               
Click here to view our TIMELINE OF COMPETITIONS/EVENTS