PAY Junior team
Monday, 07 October 2013
by Laban Naftal, PAY Cycling Development Coordinator
First time taking part in the Windhoek Pedal Power (WPP) U/14 Matchless Race, 51 km B Category, PAY Juniors Cyclist Martin Sheya & Petrus Mawano finished 6th and 7th, respectively.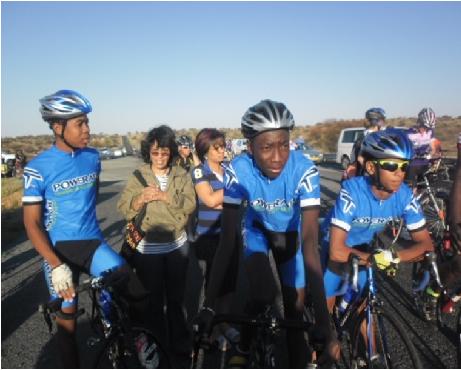 On 06 October 2013, an upcoming generation of Physically Active Youth Junior cyclists, Martin Sheya, Petrus Mawano and Farriet Cornelissen competed at the WPP series Matchless road race in the capital of Khomas region, Windhoek. Martin & Petrus started of well keeping with the bunch on the high speed of 50 kmh, from race start all the way to David Bridge. According to PAY Cycling Development Coordinator & Coach Laban, the race "was easy" for PAY junior team. For the first 1 hour they were pushing high speed of 50 kmh to 60 kmh while some of the cyclist were dropping off already at China Town bridge. Then, Martin decided to push it high to 70kmh and Petrus attacked, with only the two of them passing high until Elisenheim bridge.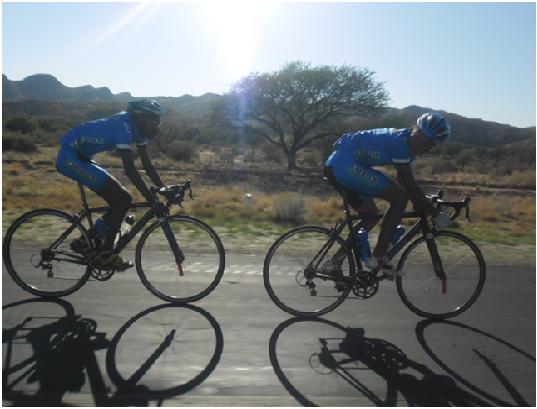 The junior boys have shown stamina and are on a path to become PAY Elite Development Riders for 2014, according to Ananias Tamati, PAY Elite Team  Coach.  Martin and Petrus are ready for the cycle classic this weekend, and they will be in full NEDBANK Cycling suit while the Junior and other younger riders will be in full Powerade suits. They are worked hard for the Matchless race and they can't wait for the race this weekend Cycle Classic race.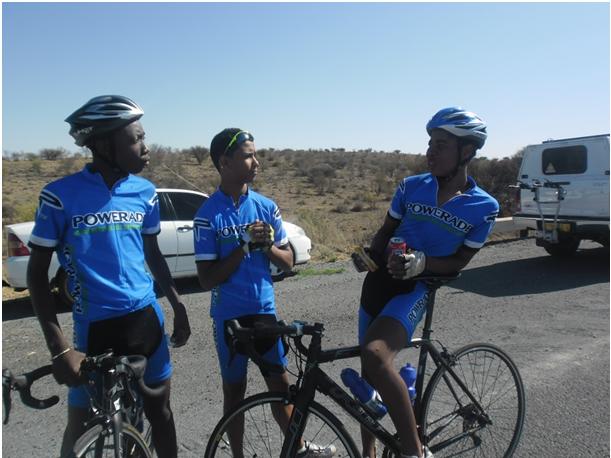 This year one of the young community student at 14 yrs. (grade 7), Farriet Cornelissen didn't finish the race after suffering a break down "puncher". However, the coach sees a lot of potential in Farriet and decided he is ready to represent PAY Junior Team in 30 km Category on the 15km Mountain Bike and 30 km Road Bike Category.