World AIDS Day 2013
Monday, 16 December 2013
by Ester Hilundwa, P.A.Y. Life Skills Coordinator
On December 1st, P.A.Y. programme delivered a highly successful youth-centred programme to commemorate the World AIDS Day. Two central events were held at the Okahandja Park in Windhoek and Ponhofi Secondary School in Ohangwena. The counsellor from the Thobias Hanyeko constituency was the main event sponsor for the venue, stage and sound system. A brief report with a selection of the most representative images follows.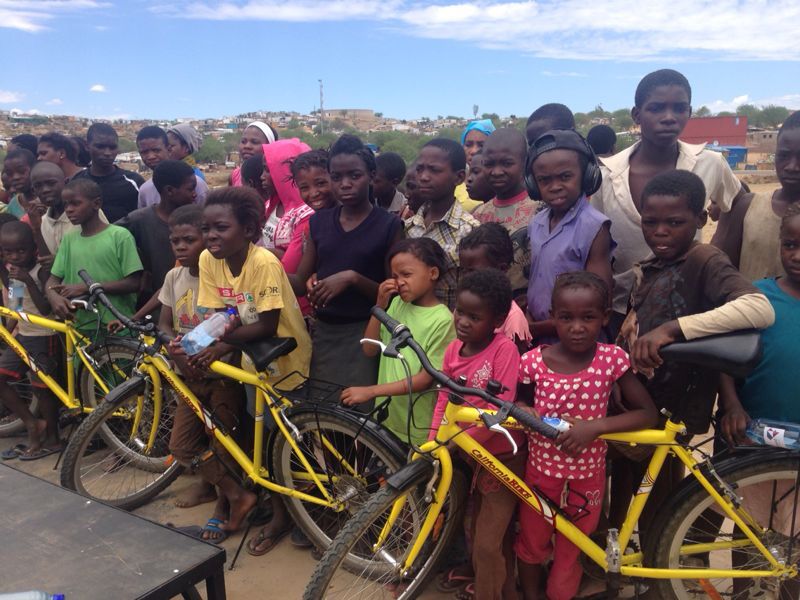 The Community Bike Rally kicked off the World Aids Day and got around 100 youth from the Okahandja Park and the surrounding communities involved. Members of the Physically Active Youth were divided into teams and were sent out to different communities to gather local youth and include them in our World AIDS Day activities at the soccer grounds. They distributed condoms along the way, spreading KICKING AIDS OUT messages, and tagging the participants as they gathered.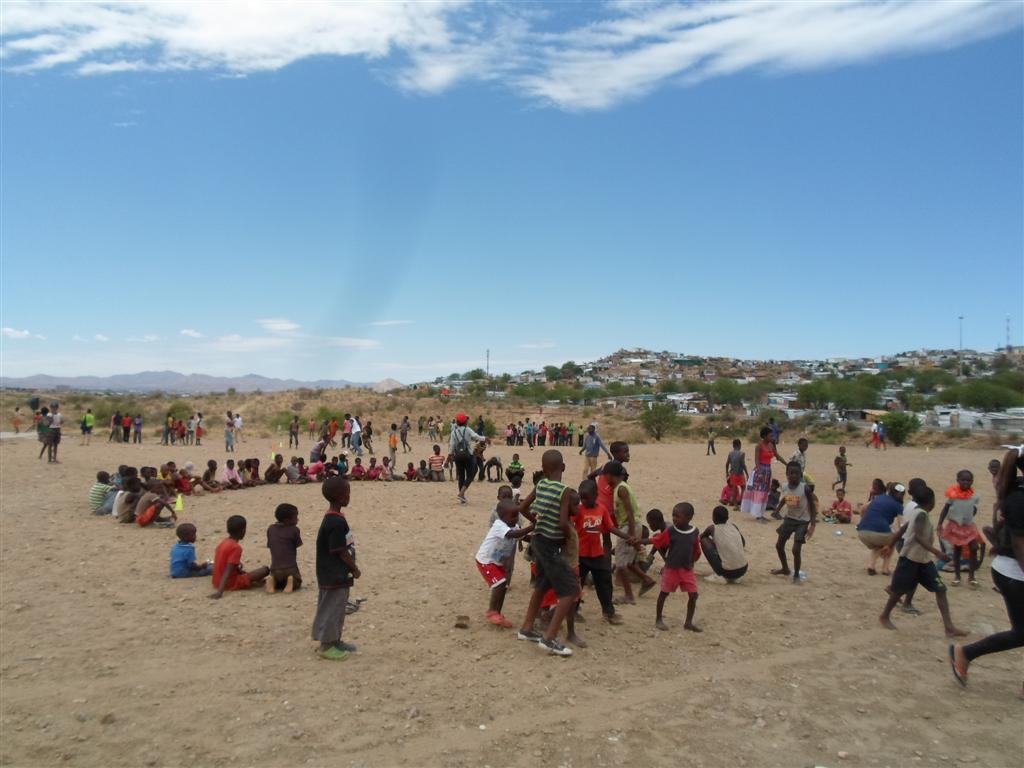 Workshop Sessions
Three of the Bike Rally teams were sent to each activity session rotating every hour and a half to the next workshop. The following activities were held:
Activity 1: Kicking AIDS Out Games facilitated by Trained Team Leaders (PAY participants) with their teams and the additional members they gathered from the community.
Activity 2: "Play with Clay" artistic expression and discussion on issues of sex and sexuality.
SNACK consisting of fruits and drinks was provided by the Errongo med at the end of the second session for the learners in the north. In Windhoek, we were only able to provide water due to sponsors withdrawing support last minute.
Activity 3: AIDS Jeopardy Challenge. This mock game show captivated community spectators and voiced critical HIV/AIDS facts through a question and answer process.
The winning team of the PAY soccer tournament challenged a team Okahandja park boys. This exciting soccer match ended the Soccer Tournament and drew World AIDS Day to a close.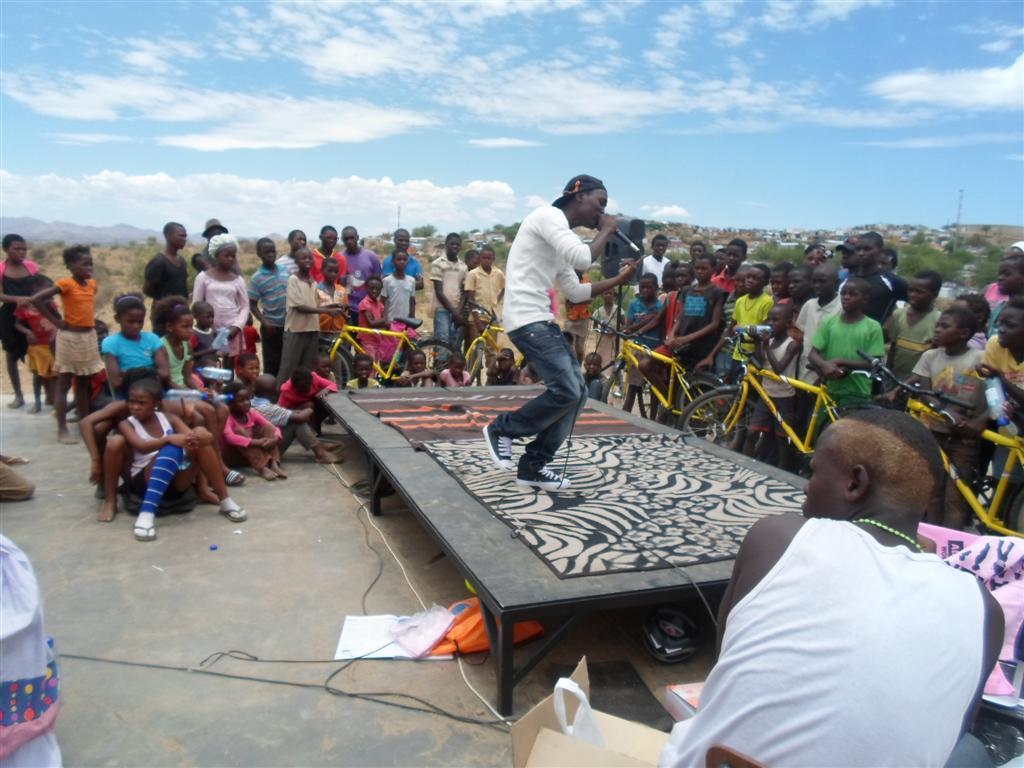 World AIDS Day celebrations come as a culmination of an all-year round effort PAY programme makes to deliver one of its core aims: KICK AIDS OUT OF NAMIBIA. We feel this year's programme was on target but many more efforts will have to be made before this becomes a reality. PAY programme is ready and eager to play its part.